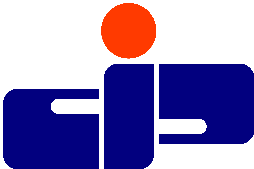 Institute of Physics Singapore
Fellowship for Physicists and the Promotion of Physics in Singapore
The Institute of Physics Awards and Medals
These awards and medals are given to individuals who have made significant contributions in the field of physics.
We are accepting electronic nominations. Click to submit an IPS Award Nomination HERE
The Purpose of IPS Awards
Every year, the Institute of Physics, Singapore, takes great pleasure in recognising and rewarding local physicists for outstanding achievements in their respective fields.
It is our objective to identify and honour physicists who are currently doing remarkable physics research and making innovative physics education contributions to encourage younger members of our local physics community to attain greater success in future as they probe the marvelous yet unknown frontiers of the physical Universe. Our purpose of identifying such potential award candidates increases the sense of camaraderie within our Institute and the celebration of these accomplishments serves to raise the profile of the Singapore physics community internationally.
The IPS Awards Committee would be delighted to welcome nominations for outstanding physics research and innovative physics education. Each nomination will be kept for 2 years for review.
May I invite you to nominate for an Institute Award those whom you hold in high esteem.
Associate Professor Rajdeep Singh Rawat, President, IPS
Procedure for selection
Proposers who wish to make a nomination for any of the awards should complete the nomination form below. Nominations will be considered by the Institute's Awards Committee, which makes recommendations to The President and The IPS Council. The deadline for the receipt of Nomination Forms and Referees' Report in 2017 is 31 December 2017. The winners will be announced in March and invited to a prize presentation ceremony.
Each nomination will be kept for 2 years for review and suitable nominees will be invited to update their Curriculum Vitae.
Eligibility for Awards
Those eligible for the awards should have done physics related works in Singapore for at least 2 years and are Singaporeans or Permanent Residents or have strong Singaporean ties. Award recipients are expected to be Elected IPS Members although they may not be IPS Members before or upon nomination.
IPS Award recipient will not be awarded again for the subsequent 5 years.
The IPS Council reserves the right not to give any award in any particular year for any category if there are no suitable Nominees.
Download IPS Award Winners 2014
Download IPS Award Winners 2015
Download IPS Award Winners 2016
Download IPS Award Winners 2017
Download IPS Award Winners 2018